History & Tradition
SINCE 1956
The winery was founded in 1956, more than 60 years ago in the Prado de Miño village. Specifically in the area "Casal da Cal", farm from which the vast majority of the grapes with which they work, the rest of the varieties come from nearby farms.
The philosophy of Terra Minei wines is to return to the origins of Ribeiro, a wine that was a reference in Spain and in all the acts of European monarchies from the fourteenth to the seventeenth century. His name, Terra Minei, refers to his place of origin Tierra del Miño in Latin.
Lagar de Brais
RIBEIRO – TREIXADURA / PALOMINO / TORRONTÉS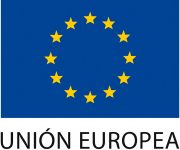 Francisco Fernández Sousa ha sido beneficiario del Fondo Europeo de Desarrollo Regional cuyo objetivo es mejorar la competitividad de las Pymes y gracias al cual ha puesto en marcha un Plan de Marketing Digital Internacional con el objetivo de mejorar su posicionamiento online en mercados exteriores durante el año 2023.
Para ello ha contado con el apoyo del Programa XPANDE DIGITAL de la Cámara de Comercio de Pontevedra, Vigo y Vilagarcía
Una manera de hacer Europa